Welcome
Welcome to Summerville Elementary School. Home of the Beavers.
We are a rural county school, located in the foothills of California. In beautiful Tuolumne City, the heart of Tuolumne County. Our Kindergarten through Eight grade programs offers our community the very best in educational support. Boosting a world-class education for our students. We believe that "Together, we can make it happen!"
We invite you to explore our site and learn more about the wonderful things that are happening at our school. Working together, we are making a difference in our community and in the lives of each child that will lead in our community in the generations to come.
- Ben Howell, Superintendent & Principal - Summerville Elementary School District
Parent Communicator
Summerville Elementary School Parent Communicator - March 31, 2020
After careful consideration and guidance from the County Health Department and our State resources, Summerville Elementary School District has made the decision to extend our school closure through Friday, May 1, 2020. We made this decision out of an abundance of caution and to support the health and wellbeing of our students and families during this pivotal time in our history.
During this time, it is important that each family continue to observe the shelter in place directions put in place by our state and local officials earlier this month. By taking these proactive measures, we each can do our part to help slow the spread of the coronavirus in Tuolumne County. Please continue to practice the guidance published by our CDC and our local health officials: practice social distancing, wash your hands regularly, limit your travel to necessary and essential locations, contact your healthcare provider if you are experiencing symptoms such as fever cough, or difficulty breathing. By observing these measures, we can each do our part to mitigate this virus in our area.
During our extended closure, we will continue to provide food service on Mondays and Wednesdays between 11:00 am and 12:30 pm. All Summerville Elementary students are eligible to participate in our extended food service program. Please contact our school office at 209-928-4291 x1 or by emailing jhall@sumel.org for more information. Classroom enrichment activities will continue to be provided by our teaching staff during this closure. Please look for more information from your student's teacher in the coming days.
At this time, school is scheduled to resume on Monday, May 4, 2020. We recognize that this extension creates many questions. We plan to address each of these questions as we learn more information and receive more guidance from the state and our local officials. If you have a specific question about your student we encourage you to reach out to your student's teacher. If you have a school-wide question, please reach out to our district office. We plan to be in regular communication over the next few weeks. Please look for Summerville Elementary Parent Communicator Updates in your email inbox, on our school website, and our social media channels
Thank you for working together to make our community a great place to learn and grow! "Together, we can make a difference!"
- Ben Howell, Superintendent & Principal, Summerville Elementary School
---
Enrichment Activities
Let's keep our brains growing! Click on this link for a growing list of activities YOU can do to keep learning!
School Events
Spring Break - March 23 to 27th - NO SCHOOL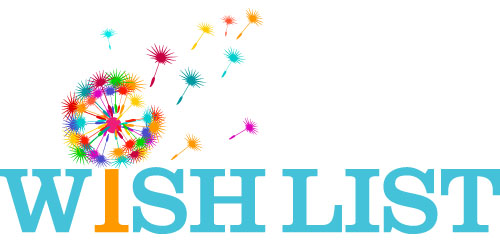 Dixie Cups
Baggies - Snack Size
Boys & Girls "New" underwear Size 4-10
Keurig Coffee K Cups
Any and All Craft Supplies or Office Supplies
CA State law requires all students to have "ALL IMMUNIZATIONS" up to date before they can attend any school in California.
Please bring all proof of all updated immunizations to our office as soon as possible.